Siminalayi Fubara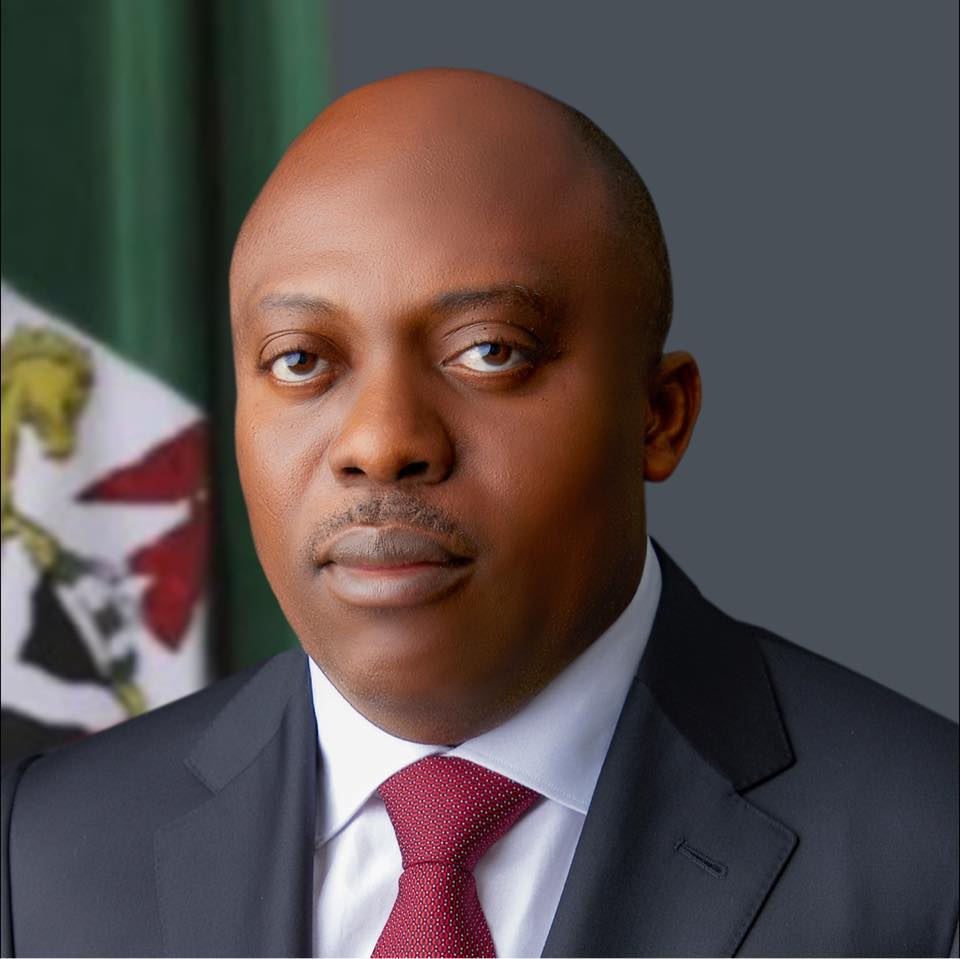 Website: https://www.plateaustate.gov.ng
Office Date: May 2023
Address: Government House, Portharcourt
Birth Date: 28 January 1975
Birth State: Rivers State
Political Party: Peoples Democratic Party (PDP)
State: Rivers State

Siminalayi Fubara, born on January 28, 1975, in Opobo Town, Opobo/Nkoro Local Government Area of Rivers State, is a Nigerian accountant and technocrat who currently serves as the Accountant General of Rivers State. He has had a successful career in the state civil service, gradually rising through the ranks to his current position.
Fubara's father, Joseph Fubara, was a former soldier, and his mother, Love Fubara, was a civil servant. He is the second of five children and the first son in the family. His parents were both descendants of the Fubara and Jaja families of Opobo Town.
His service career began in 2003 when he was appointed as a classroom teacher by the Rivers State Post-Primary Schools Board. He taught at the Comprehensive High School, Alesa-Eleme, for five years before transferring to the Ministry of Finance in 2007. Throughout his career, he held various positions of increasing responsibility, including Senior Accountant, Principal Accountant, Chief Accountant, Assistant Director, Deputy Director, and Director. He eventually became the Permanent Secretary before being appointed as the Accountant General of the state in 2020.
Fubara holds a Master of Science degree in Finance and a Master of Business Administration from the University of Port Harcourt Business School. He also obtained a Postgraduate Diploma in Accounting from Enugu State University of Science and Technology and a degree in Business Education with a specialization in accountancy from Rivers State University. He attended Comprehensive Secondary School, Opobo, where he obtained the West African School Certificate, and Opobo Primary School, where he obtained his First School Leaving Certificate.
He is a fellow of the Nigeria Institute of Management, the Association of National Accountants of Nigeria, and the Chartered Institute of Taxation of Nigeria. He has also attended various professional conferences, seminars, workshops, and training programs related to public finance management, accounting standards, and financial management.
Outside of his professional career, Fubara maintains social connections and actively participates in various social organizations, including alumni associations of his former educational institutions. He is known for his humanity, respect for elders, and his altruistic nature. He is highly regarded for his dedication to community development and has attracted government projects to Opobo Kingdom and the entire local government area. In recognition of his efforts, he was conferred with the prestigious traditional title of Amaopusenibo of Opobo Kingdom.
Fubara's involvement in politics spans over a decade, primarily within the People's Democratic Party (PDP) in Rivers State. He is a staunch Democrat who believes in the power of the people and has a strong focus on grassroots politics. He has undergone mentorship with Governor Nyesom Wike and other prominent Rivers leaders. In his local government area, he played a pivotal role in rebuilding the PDP and became the party leader. His leadership brought cohesion and unity to the party in Opobo/Nkoro Local Government Area and strengthened its position. As the PDP gubernatorial candidate for the 2023 general elections, Fubara has demonstrated deep party loyalty and has been successful in uniting party heavyweights across the state.
Fubara is a devoted Christian and belongs to the Anglican faith. In recognition of his service to humanity and the Anglican Communion, he was honored with the Knight of Saint Christopher (KSC) order by the Evo Diocese of the Anglican Communion of Nigeria in 2020. He is also a sponsor and patron of the Women Prayer Network in Opobo Town, dedicated to praying for peace and progress in the community.