AbdulRahman AbdulRazaq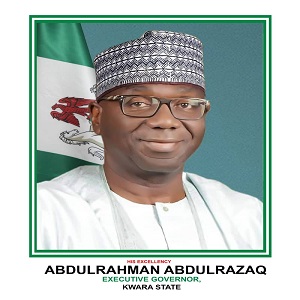 Website: www.kwarastate.gov.ng
Office Date: May 2019
Address: Government House, Ilorin.
Birth Date: 5th February, 1960
Birth State: Kwara State
Political Party: All Progressive Congress (APC)
State: Kwara State
AbdulRahman AbdulRazaq (born 5th of February 1960) is a Nigerian businessman and politician. He is the CEO of First Fuels Limited.
AbdulRasaq is an entrepreneur. He founded the Nigeria's first indigenous oil and gas trading companies at the age of 31, NOPA Oil Services and First Fuels. The latter was the first indigenous company to export crude oil and petroleum products to the United States, Europe and Asia.
He ventured into other sectors such as agriculture, construction, information technology, shipping and real estate. He is a consultant to various multinational oil companies and governments including Ghana and Cote D'Ívoire.