Abba Kabir Yusuf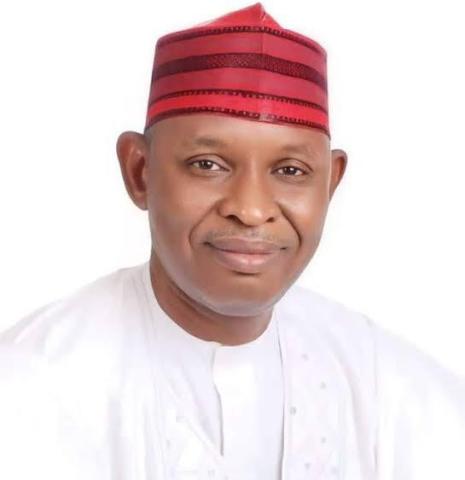 Website: https://www.kanostate.gov.ng/
Office Date: May 2023
Address: Government House, Kano
Birth Date: 5 January 1963
Birth State: Kano State
Political Party: New Nigeria Peoples Party (NNPP)
State: Kano State

Abba Kabir Yusuf is a Nigerian politician who currently serves as the governor of Kano State, assuming office in 2023. Prior to his governorship, he held the position of commissioner in the executive council of Kano State from 2011 to 2015.
Abba Kabir Yusuf was born on January 5, 1963, in Gaya Local Government Area of Kano State. His early Islamic education was under the guidance of his late grandfather, Alhaji Yusuf Bashari, who served as the District Head of Gaya.
Yusuf attended Sumaila Primary School from 1968 to 1975 before proceeding to Government Secondary School Dawakin Tofa. He later completed his secondary education at Government Secondary School Lautai in Gumel in 1980. He furthered his studies at the Federal Polytechnic, Mubi, in Gongola State (now Adamawa State), earning a National Diploma (ND) in Civil Engineering in 1985. He went on to obtain a Higher National Diploma (HND) in Civil Engineering with a specialization in Water Resources/Environmental Engineering from Kaduna Polytechnic in 1989. Additionally, Yusuf pursued postgraduate studies at Bayero University, Kano, where he obtained a postgraduate diploma and a master's degree in business administration.
In 1989, Yusuf served the mandatory one-year National Youth Service Corps at the Kaduna Environmental Protection Agency (KEPA). He later joined the Kano State Water Resources Engineering and Construction Agency (WRECA), where he held various positions.
In 2009, President Umaru Musa Yaradua appointed Yusuf as the chairman of the Governing Board of the National Institute for Educational Planning and Administration (NIEPA) in Ondo State, a position he held until 2011.
Yusuf began his political journey as the personal assistant to Rabiu Kwankwaso when Kwankwaso was the governor of Kano State. He continued serving as Kwankwaso's personal assistant when Kwankwaso became a federal minister in 2003. In 2011, when Kwankwaso was reelected as the governor of Kano State, Yusuf was appointed as the Commissioner of Works, Housing, and Transport.
In 2018, Yusuf was selected by Rabiu Kwankwaso to challenge the incumbent Governor Abdullahi Umar Ganduje under the platform of the Peoples Democratic Party (PDP) in the 2019 gubernatorial election. Although he lost the election, he filed a case before the election tribunal, which was ultimately dismissed by the court.
In 2022, Yusuf switched from the PDP to the New Nigeria Peoples Party (NNPP) and was again endorsed by Rabiu Kwankwaso to contest in the 2023 elections, this time challenging Nasir Yusuf Gawuna. He emerged as the winner on March 20, 2023, and received his certificate of return on March 29, 2023.
Abba Kabir Yusuf was elected as the governor of Kano State on March 18, 2023, on the platform of the New Nigeria Peoples Party. He was inaugurated into office alongside his running mate, Aminu Abdussalam Gwarzo, on May 29, 2023.