Uba Sani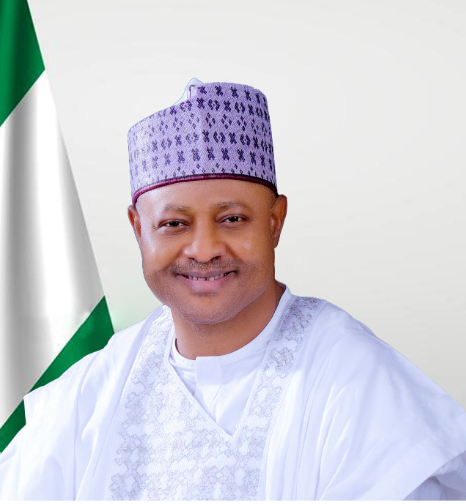 Website: https://kdsg.gov.ng/
Office Date: May 2023
Address: Government House, Kaduna
Birth Date: 31 December 1970
Birth State: Kaduna State
Political Party: All Progressives Congress (APC)
State: Kaduna State

Uba Sani is a notable Nigerian engineer and politician who currently serves as the Governor of Kaduna State, a position he assumed on May 29, 2023. Prior to his governorship, he represented the Kaduna Central Senatorial District as a senator from 2019 to 2023.
Born on December 31, 1970, in the Zaria local government area of Kaduna State, Uba Sani is a mechanical engineer by profession. He holds a Master of Science degree in Finance from the University of Calabar and a Post-Graduate Diploma in Business Administration from the University of Abuja.
Uba Sani has a history of actively protesting against military authoritarianism in Nigeria, displaying bravery and patriotism. He utilized his organizational and networking skills to establish a strategic base for the pro-democracy movement in Northern Nigeria. Through his civil society organization, the Movement for Freedom and Justice, he advocated for the rights of the underprivileged and facilitated their access to justice. He has held significant positions such as National Vice Chairman (North) of the Campaign for Democracy (CD) and Deputy National Chairman (North) of the Joint Action Committee (JACON) led by Chief Gani Fawehinmi, SAN.
His political journey began after the return of democracy to Nigeria in 1999 when he supported Chief Olusegun Obasanjo, the presidential candidate of the People's Democratic Party. Following Obasanjo's election victory, Uba Sani was appointed as a Special Advisor on Public Affairs to the President. He also served in advisory roles at the Federal Capital Territory Administration (FCTA) under the then FCT Minister, Nasir Ahmad El-Rufai, and the Kaduna State Ministry of Housing and Works. In 2011, he contested the People's Democratic Party primaries for the Kaduna Central Senatorial seat but was unsuccessful. In 2015, he was appointed as the Special Adviser on Political and Intergovernmental Affairs by the Kaduna State Governor, Malam Nasir Ahmad El-Rufai. However, in 2019, Uba Sani ran for the Kaduna Central senatorial seat under the All Progressives Congress (APC) and emerged victorious in the February 2019 general elections. In 2022, he obtained the APC nomination forms for the 2023 governorship election in Kaduna State.
Uba Sani established the Uba Sani Foundation in 2018 with the aim of promoting improved access to healthcare, education, and livelihood for underprivileged individuals in Nigeria. The foundation utilizes its resources and expertise to provide assistance in areas such as education, healthcare, vocational skills, and empowerment. In February 2020, the foundation targeted to benefit 1,000 individuals through its humanitarian services.
Senator Uba Sani's representation in the Senate is regarded as a continuation of his dedication to serving humanity. As a human rights and pro-democracy activist, businessman, and philanthropist, he has earned the admiration of many people in Kaduna State and across Nigeria. Notably, in 2018, the Uba Sani Empowerment for the Underprivileged (USEFUL) initiative empowered 520 individuals, further demonstrating his commitment to uplifting the less privileged in society.