Peter Mbah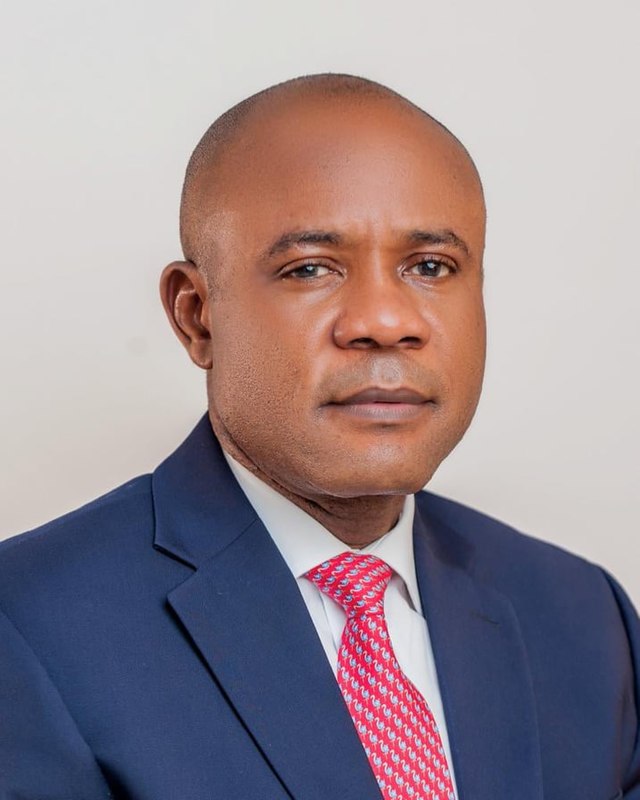 Website: https://enugustate.gov.ng/
Office Date: May 2023
Address: Government House, Enugu
Birth Date: 17 March 1972
Birth State: Enugu State
Political Party: Peoples Democratic Party (PDP)
State: Enugu State

Peter Ndubuisi Mbah is a distinguished Nigerian maritime lawyer, financial analyst, and politician who assumed office as the governor of Enugu State in 2023. He is widely recognized as the founder and chief executive officer of Pinnacle Oil and Gas Ltd, a notable company in the oil and gas sector.
Mbah hails from Owo in Nkanu East Local Government Area (LGA) of Enugu State, Nigeria. He holds the esteemed position of Fellow of the Certified Institute of Public Administration and Management (CIPM) and is a member of the Nigerian Institute of International Affairs and Nigerian Bar Association.
Born in Enugu to Chief Gilbert Ekete Mbah, from Ashishi Owo in Nkanu East LGA of Enugu State, Peter Mbah began his education at Army Children's School in Bori Camp, Port Harcourt, before attending Owode High School in Owode Egba, Ogun State. He pursued his law degree at the University of East London in the United Kingdom, earning a Bachelor of Laws in 2000. Subsequently, he attended the Nigerian Law School and was called to the Nigerian Bar. He furthered his education at Lagos State University, where he obtained a master's degree in Maritime and Commercial Law in 2004. Mbah also holds an MBA from IESE Business School, University of Navarra, Barcelona, Spain, and a Post Graduate Diploma in Strategy and Innovation from the Saïd Business School, University of Oxford. In recognition of his contributions, he was awarded an honorary doctorate degree in Political Science by Godfrey Okoye University, Enugu, in 2021.
While questions have been raised regarding Dr. Peter Mbah's participation in the National Youth Service Corps (NYSC) and the authenticity of his NYSC certificate, he has been involved in various entrepreneurial ventures. He founded Peter Mbah Investments Limited in 1992, a service provider in the oil and gas sector, and established GILPEL Industries Ltd., an importer of general goods, between 1993 and 1997. Mbah also founded FOCUS International Schools in Lagos State and acts as the sole agent of International Oil Corporation, a U.S.-based oil and gas company in Fresno, California. Additionally, he is the founder and CEO of Pinnacle Oil and Gas Ltd, which completed the development of Single Point Monitoring (SPM), Conventional Buoy Mooring (CBM), and storage facilities in the Lekki Free Trade Zone in 2021.
Dr. Peter Mbah's political career includes serving as Chief of Staff in 2003 and later as Commissioner for Finance and Economic Development under Governor Chimaroke Nnamani. He held positions in the Federal Accounts Allocation Committee, the Enugu State Executive Council, and the State Security Council. Moreover, he chaired the Federal Accounts Allocation Committee's Sub-Committee on Legal Matters, the Board of Directors for the Enugu State Insurance Company, and the Board of Directors for the Enugu State Finance and Investment Company. Mbah also served as Chairman of the Enugu State Tenders' Board. He is a member of the Peoples Democratic Party (PDP).
On May 25, 2022, Peter Mbah emerged as the governorship candidate of the Peoples Democratic Party for Enugu State in the upcoming 2023 general elections. He secured the nomination with an overwhelming majority, receiving 790 out of 807 votes cast by the delegates during the primary election held at Nnamdi Azikiwe Stadium in Enugu. Following his victory, Dr. Peter Mbah was elected as the Governor of Enugu State in the gubernatorial election held on March 18, 2023. He was officially sworn in as the Governor of Enugu State on May 29, 2023.
In addition to his political and business endeavors, Dr. Peter Mbah is the founder of the Peter Mbah Foundation (PMF), a non-profit and non-political organization dedicated to improving living standards in rural communities and promoting human capital development.