CLICK TO READ THE FULL ARTICLE
Every year, the first week of August is set aside for the annual celebration of the World Breastfeeding Week – an important opportunity to raise awareness on the benefits of breastfeeding as a crucial strategy to combat malnutrition.
Since 1992, more than 120 countries including Nigeria have joined the World Alliance for Breastfeeding Action (WABA), United Nations Children's Fund (UNICEF), and the World Health Organization (WHO) to commemorate this important annual celebration whose goal is to "re-establish a global breastfeeding culture and provide support for breastfeeding everywhere."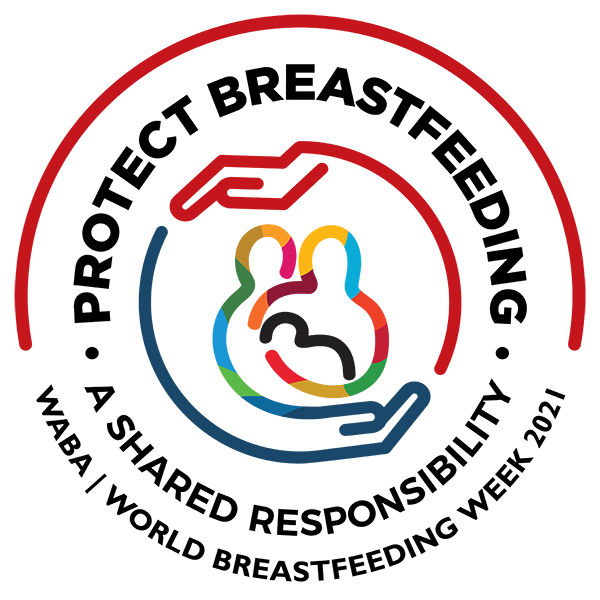 Optimal breastfeeding culture is an indispensable pillar in Nigeria's battle to reduce malnutrition. With the second-highest burden of malnutrition in the world, UNICEF estimates that about 2 million children in Nigeria suffer from Severe Acute Malnutrition (SAM). Breastmilk is sufficient for the growth and development of a child in the first six months, and breastfeeding is beneficial to both infants and their mothers - it is natural, cheaper, and safer. Breastmilk provides all the necessary nutrients and fluid for the child's sustenance and protects the child against diseases. However, despite these immense benefits of breastfeeding, exclusive breastfeeding rates have not improved significantly in the last decade.
The Federal Ministry of Health's estimates put Exclusive Breastfeeding rates in Nigeria at 29%, showing very little progress from the 2014 rates of 24%. At this rate, it will be impossible for Nigeria to meet the World Health Assembly's target of at least 50% by 2025. Evidence shows that the implementation of certain policies can boost and encourage breastfeeding in the country. Two key strategies in achieving this are the implementation of a six-month fully paid maternity leave for breastfeeding mothers and providing support in the workplace and public facilities for on-demand breastfeeding with the setting up of crèches and breastfeeding corners.
The Nigeria Governors' Forum Secretariat, through its Health Desk, has been working to improve the commitments of the State Governors to these two strategies to improve breastfeeding in Nigeria using the NGF Nutrition Scorecard. The scorecard tracks two indicators – implementation of a six-month fully paid maternity leave for civil servants and the establishment of functional crèches (with breastfeeding corners) in Government offices.
This way, policymakers are held accountable at the highest levels to implement actions that would encourage optimal infant and young child feeding practices in their States. It is encouraging to know that significant progress has been made across the thirty-six states, although the states are at different stages of implementing these policies. The NGF Secretariat is currently reviewing the progress made as at the second quarter of 2021 which will be published by the end of August. It is expected that nutrition stakeholders, policymakers, and Government officials will use this scorecard to advocate for improved action.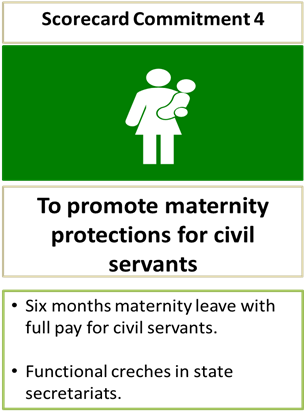 The annual breastfeeding week is another opportunity to raise awareness on the importance of breastfeeding, and to advocate for increased action. Breastfeeding gives children the healthiest head-start in life and with that comes increased productivity for the Nation. August is here again, but unlike the popular August visitors who are usually unexpected, we can expect the glorious outcome of an effective breastfeeding culture – a healthy future for all children.
By Sadik Oluwagbenga | Policy Analyst (Nutrition), Nigeria Governors' Forum Secretariat

Acknowledgment
This article was written with support from all members of the NGF Secretariat's Health Desk, namely: Dr. Ahmad Abdulwahab (Senior Health Advisor), Dr. Chinekwu Oreh (Health Specialist), Dr. Joseph Oteri (Immunization Adviser), Maryam Ahmad (Public Health Consultant), and Marvellous Olatunji (Research Analyst).