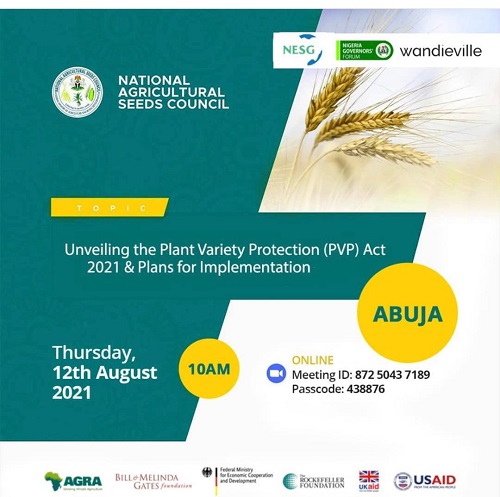 Register for the event here
The Honorable Minister of Agriculture and Rural Development: Mr. Muhammed Sabo Nanono is speaking at the Unveiling of the PVP Act 2021: Plans for Implementation.
The Minister says that we need to do some reflections and be serious about research. He stated that Nigeria is good at making laws but implementation is an issue.
He said that the quality of seeds matters and 75% of employment is from agriculture. He said what is holding Nigeria is agriculture.
Follow the Event Via our Social Media FackeBook Feed. Click Here
Keep up to date with what is happening in the event by following our posts via our social media platform below: