The Executive Director of Strategy and Research, Mr. Lateef O.T Shittu addresses attendees at the 7th IGR Peer Learning for the launch of the Tax of Service Policy Research. This redistributive measure, tax-for-service, is intended to bring about additional funding for healthcare, improve service delivery, promote trust in government and strengthen the legitimacy for taxes collected.
Click to Watch the Book Launch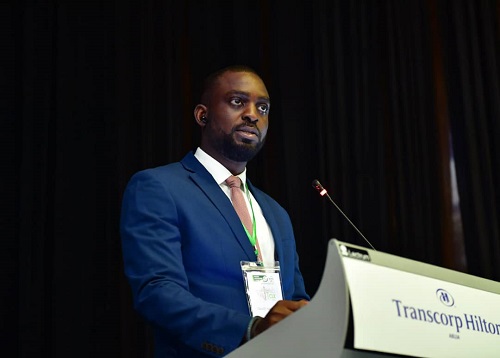 Furthermore, Mr. David Nabena, the Senior Economist at NGF provided some findings from the Tax-for-Service research.
He said that before people were aware of services such as healthcare and education, 47% were willing to pay taxes.
After they knew about the services, 93% were willing to pay.
However, there are some challenges around this initiative being that some people feel that the government can't be trusted.
Therefore, NGF's goal is to improve tax morale, provide evidence to engage with governors, increase IGR and improve service delivery in primary healthcare.
Also, Dr. Ben Nkechika, from Delta State Health Insurance Agency said that in order to implement and make an impact with health insurance, political will from the Governors matters.
"It also matters that we make sure that the process is seamless. Therefore, the use of technology is important," he said. Click to Read More
To view photos from the 7th IGR peer learning event and launch of tax for service policy research. Click the links below.