Hon. Mai Mala Buni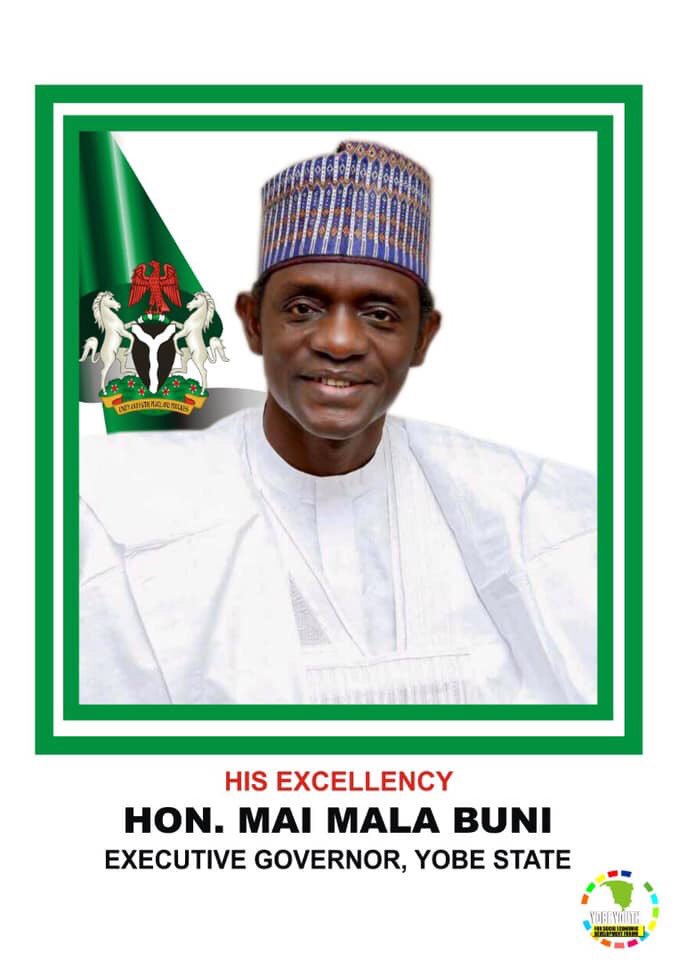 Website: https://yobestate.gov.ng/
Office Date: May 2019
Address: Government House, Damaturu
Birth Date: 19 November 1967
Birth State: Yobe State
Political Party: All Progressives Congress (APC)
State: Yobe State

Mai Mala Buni CON (born 19 November 1967) is a Nigerian politician who has been serving as the Governor of Yobe State since 2019. He was elected governor during the 2019 Nigeria general elections under the platform of the All Progressives Congress (APC). Before his election as governor, he held various positions within the APC, including serving as the national secretary of the party.
Mai Mala Buni was born on 19 November 1967 in Buni Yadi, Gujba, which was then part of the North-Eastern State. He received his early education in Buni Gari Central Primary School, where he obtained the First School Leaving Certificate in 1979. He continued his education at Government Secondary School Goniri and obtained the West African Examinations Council certificate in 1985. Buni furthered his education by pursuing a part-time degree in International Relations at Espan Formation University in Benin Republic, where he obtained a B.Sc. degree in 2014. He also holds a Master's degree in International Relations from Leeds Beckett University in the United Kingdom.
In addition to his political career, Buni has been involved in private business. He comes from a background in the family business of trade and transport and has ventured into furniture manufacturing, establishing his own private company. He has chaired the board of several companies, including MBG Integrated Farms Ltd, MMB Petroleum and Chemical Company Nig. Ltd, and Buni Gari and Company Nig. Ltd, among others.
Buni's political journey began in 1992 when he won a councilor seat under the platform of the National Republican Convention (NRC) party. He served as the speaker of the council. Over the years, he held various political positions, including becoming the chairman of the Action Congress party in Yobe State from 2007 to 2010. He joined the All Nigeria Peoples Party (ANPP) in 2011 and was appointed Special Adviser on Political Affairs and Legislative Matters to the Yobe state governor. After the merger of political parties to form the All Progressives Congress (APC) in 2013, Buni became the pro tem state secretary of the party in Yobe state and later the pioneer state chairman of the APC in Yobe state. In 2014, he became the first elected National Secretary of the All Progressives Congress.
Buni's commitment to serving the APC led to his nomination as the party's flag bearer for the 2019 Yobe State gubernatorial election. He won the election and was elected as the fourth Executive Governor of Yobe State. In June 2020, he was appointed as the chairman of the APC interim committee and the extraordinary convention committee, responsible for steering the activities of the party and preparing for its national convention. The tenure of the interim committee/extraordinary convention committee was extended for another six months in December 2020.