Caleb Manasseh Mutfwang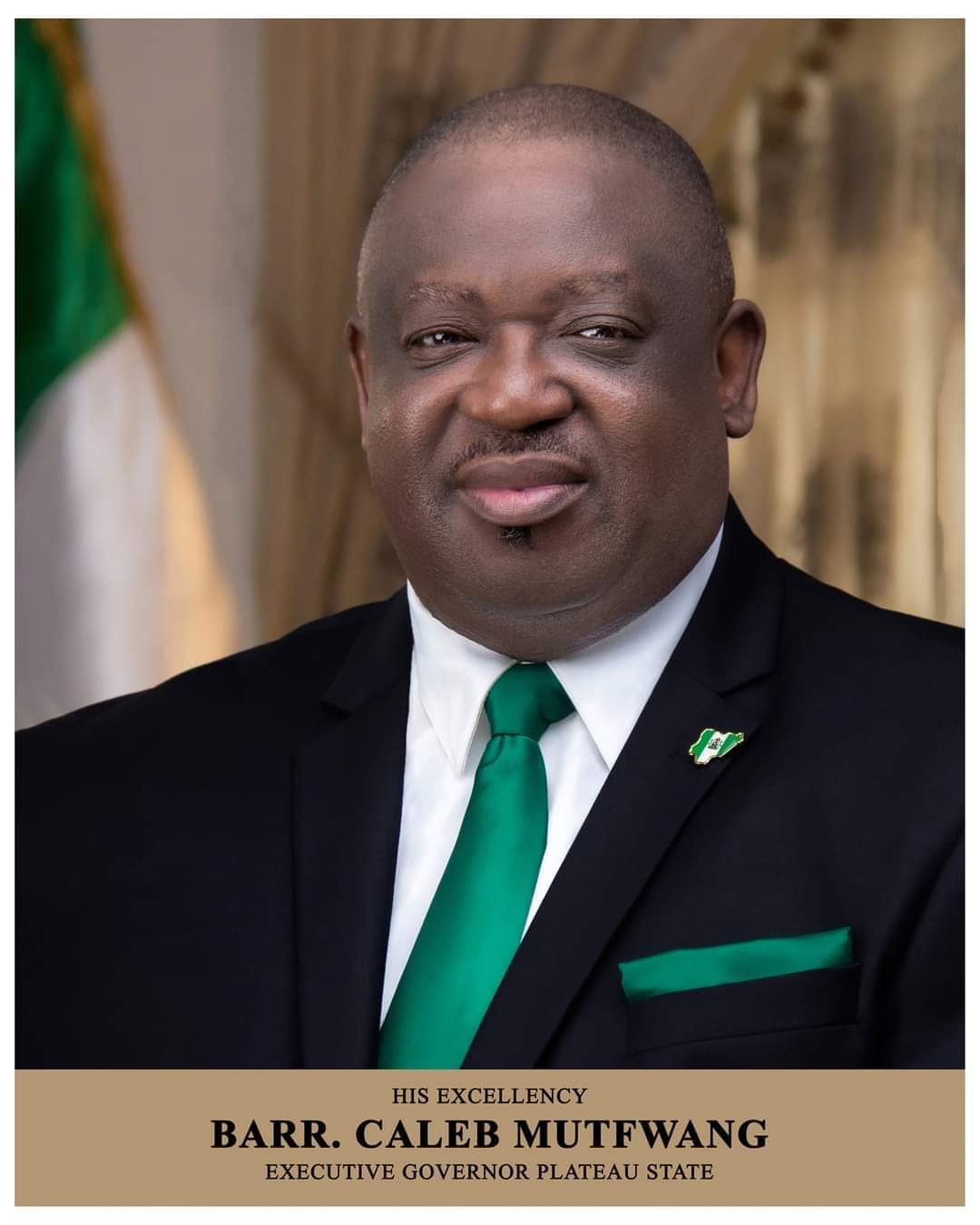 Website: https://www.plateaustate.gov.ng
Office Date: May 2023
Address: Government House, Jos
Birth Date: 12 March 1965
Birth State: Plateau State
Political Party: Peoples Democratic Party (PDP)
State: Plateau State

Caleb Manasseh Mutfwang is a Nigerian lawyer and politician who currently serves as the governor of Plateau State since 2023. Prior to his governorship, he served as the Chairman of Mangu Local Government Area of Plateau State. Mutfwang was inaugurated as governor on May 29, 2023.
Born on March 12, 1965, in Wussasa, Zaria, Mutfwang received his primary education at LEA Primary School Ampang-West, Mangu LGA from 1973 to 1977. He then attended Boys Secondary School, Gindiri, graduating in 1982. After briefly working with the then Federal Office of Statistics and the defunct Nigerian Bank for Commerce and Industry (NBCI), he pursued further education at the School of Preliminary Studies, Keffi from 1983 to 1984.
Mutfwang attended the University of Jos, graduating between 1984 and 1988, and later attended the Nigerian Law School in 1988. He was called to the Nigerian Bar as a Solicitor and Advocate of the Supreme Court on December 14, 1989.
As part of the mandatory National Youth Service Corps (NYSC) program, he served in Kaduna State, where he was elected as the President of the Nigerian Christian Corpers' Fellowship in Kaduna State.
Mutfwang engaged in private legal practice at BYOMA, ICHABA & CO (FIDELITY CHAMBERS), a Kaduna-based legal firm, from 1990 to 1995. In March 1996, he founded Caleb Mutfwang & Co, a firm of Legal Practitioners registered with the Corporate Affairs Commission.
From 2002 to 2004, Mutfwang served as the Deputy General Manager of Legal & Secretarial Services at Peugeot Automobile Nigeria Limited in Kaduna and also acted as the Company Secretary from 2003 to 2004. He is a member of several professional bodies, including the Nigerian Bar Association, particularly the Section on Business Law, the International Bar Association, the Christian Lawyers' Fellowship of Nigeria, the Christian Legal Society of America, and the Nigerian Institute of Management.
Mutfwang is an alumnus of the prestigious Haggai Institute for Leadership Development in Hawaii, USA. He has served on the boards of several companies and provided legal services to individuals, corporate organizations, federal ministries, foreign agencies, and governments.
Throughout his life, Mutfwang has held various leadership responsibilities, from secondary school to NYSC. He has also held several leadership positions within the church and community, including membership of the Endowment Fund Committee of the Karl Kumm University founded by the Church of Christ in Nations (COCIN).
Having lived outside Plateau State, mostly in Kaduna State, for a significant part of his life, Mutfwang appreciates the dynamics of living in a multicultural environment and understands the challenges of managing religious and ethnic differences. This exposure has motivated him to seek solutions to these divides in order to foster mutual coexistence. He also recognizes the importance of preserving the natural boundaries of consanguinity created by history to ensure the prosperity of the diverse peoples on the Plateau, who hold a special place in his heart.