Dr. Nasir Idris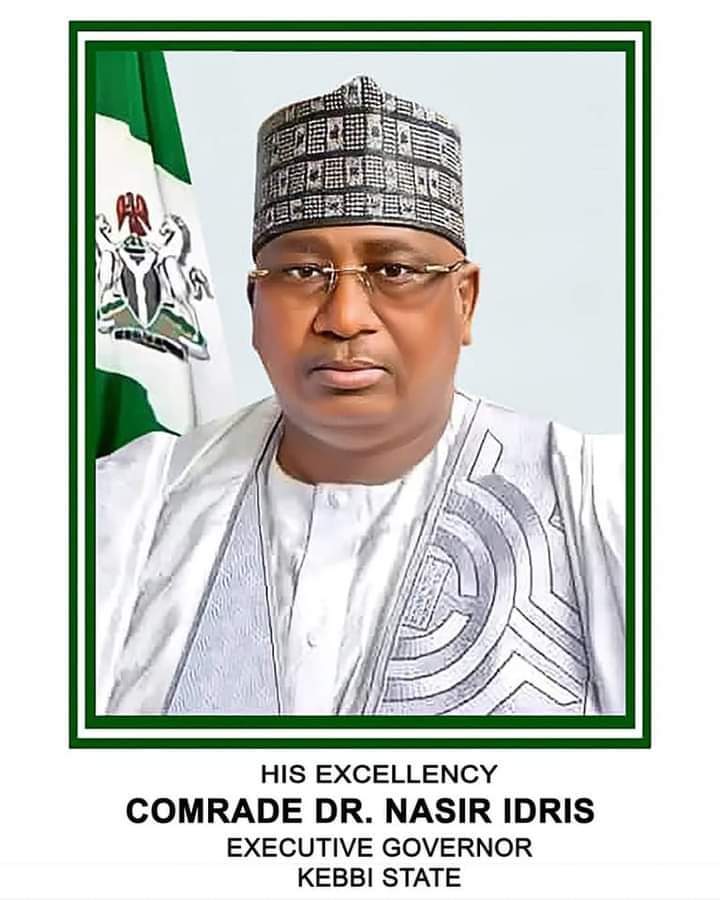 Website: https://www.kebbistate.gov.ng/
Office Date: May 2023
Address: Government House, Birnin Kebbi
Birth Date: 6 August 1965
Birth State: Kebbi State
Political Party: All Progressives Congress (APC)
State: Kebbi State

Mohammed Nasir Idris is a Nigerian unionist, educationist, and politician who currently serves as the governor of Kebbi State. He assumed office after winning the Kebbi State gubernatorial election held on April 17, 2023, as declared by the Independent National Electoral Commission (INEC).
Idris was born on August 6, 1965, in Birnin Kebbi, the local government area of Kebbi State. He obtained his education from The Polytechnic Birnin Kebbi, where he studied between 1994 and 2003. Later, he attended Usmanu Danfodio University in Sokoto, where he pursued an MBA from 2006 to 2009. He further pursued his academic interests and holds a Ph.D. in Education. Throughout his career, Idris has authored numerous academic papers on various aspects of education.
In 2018, Idris was elected as the president of the Nigeria Union of Teachers (NUT) and also assumed the role of deputy president of the Nigeria Labour Congress (NLC). He has a rich history within the labor movement, having previously served as the chairman of NUT in Kebbi State, chairman of NLC in Kebbi State, and national treasurer of NUT. His dedication to the rights and welfare of teachers and workers in Nigeria has earned him recognition and respect among his peers.
In May 2022, Idris secured the All Progressives Congress (APC) governorship ticket during the party's primary election in Kebbi State. This marked a significant step in his political career, paving the way for his successful campaign in the 2023 Kebbi State gubernatorial election. On April 17, 2023, he emerged as the winner of the election, as officially announced by the Independent National Electoral Commission (INEC).
As the governor of Kebbi State, Mohammed Nasir Idris is committed to implementing policies and initiatives that promote education, improve the welfare of teachers, and drive the development of the state. With his extensive background in education and unionism, he brings a wealth of experience and expertise to his role as governor, working towards the betterment of Kebbi State and its people.