Dikko Umar Radda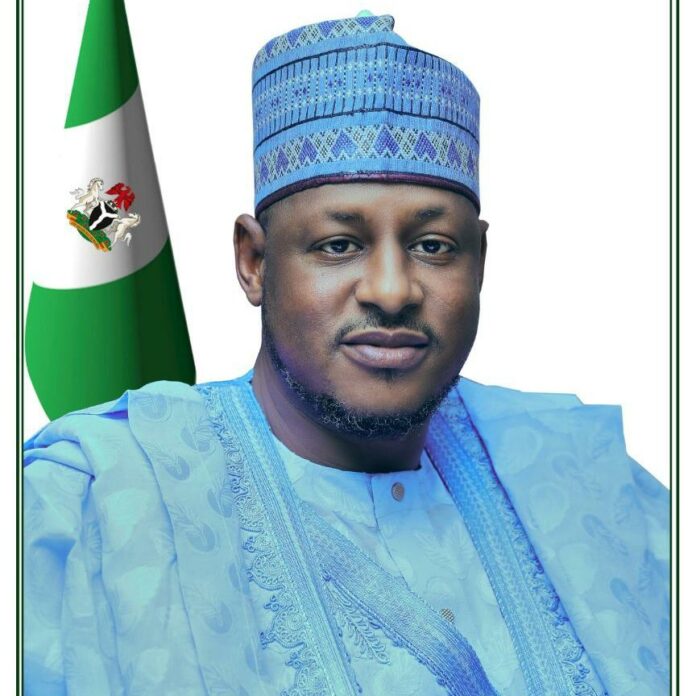 Website: https://katsinastate.gov.ng/
Office Date: May 2023
Address: Government House, Katsina
Birth Date: 10 September 1969
Birth State: Katsina State
Political Party: All Progressives Congress (APC)
State: Katsina State

Dikko Umar Radda, born on September 10, 1969, is a distinguished Nigerian economist and politician who currently serves as the governor of Katsina State. He assumed office in 2023 after winning the gubernatorial election.
Radda was born in Hayin Gada Town, Dutsin-Ma Local Government Area of Katsina State. He began his educational journey at Radda Primary School from 1974 to 1980. He continued his studies at Zaria Teachers College from 1980 to 1985 and then attended Kafanchan College of Education from 1986 to 1990, obtaining his NCE certificate. He pursued further education at Abubakar Tafawa Balewa University in Bauchi from 1992 to 1996, where he completed his B-Tech. Agric Economic and Extension (Hons) studies. He went on to earn a master's degree in Agricultural Extension and Rural Sociology from Ahmadu Bello University (ABU) Zaria in 2004. In 2005, he returned to ABU Zaria to obtain another master's degree, this time in International Affairs and Diplomacy. He completed his Ph.D. in Agriculture and Rural Sociology in 2015.
Radda's political career began to take shape in 2013 with the establishment of the All Progressives Congress (APC). He held various positions within the party hierarchy and served as the APC National Welfare Secretary from 2014 to 2015. After the 2015 general elections, he was appointed as the Chief of Staff to the Executive Governor of Katsina State, Rt Hon Aminu Bello Masari.
In 2016, Radda was appointed as the Director-General of the Small and Medium Enterprises Development Agency of Nigeria (SMEDAN), where he served for a five-year term. During his tenure, SMEDAN achieved notable milestones, including the implementation of the Conditional Grant Scheme (CGS) for micro-entrepreneurs, the establishment of the One Local Government One Product (OLOP) initiative, and the implementation of various programs such as the Young Business Owners program, Agribusiness initiatives, and Talent Hunt in Nigeria. SMEDAN also conducted national surveys on MSMEs in partnership with the National Bureau of Statistics and worked on upgrading the Industrial Development Centers (IDC). Radda's leadership contributed to the growth and development of the Micro, Small, and Medium Enterprises (MSME) sector in Nigeria.
Radda is also known for his philanthropic efforts through the Gwagware Foundation, which he established in 2016. The foundation focuses on improving the living conditions of people in rural communities by providing basic social amenities such as foodstuff, medical care, water supply, and employment opportunities. The foundation has undertaken various initiatives, including the distribution of essential items to areas affected by bandit attacks, training programs for youth on computer skills and tailoring, and the donation of books to schools in Katsina State.
Governor Dikko Umar Radda is dedicated to promoting development and welfare in Katsina State, leveraging his expertise in economics and governance to uplift the lives of its residents.